CORONAVIRUS AND FLU THERMAL IMAGING PACKAGE
IRIS-Q Thermography Device has been specifically designed for flu screening  and is used for large-scale temperature monitoring in crowded public places to detect individuals with fever immediately, especially important for rapid screening of Coronavirus. This system can also be used at the entrance of a public venue or a workplace.
Featured on CNBC
The software also includes an alert notification and image capture of individuals who have a high temperatures.
HIGHLY ACCURATE
Accurate to 0.05 Degrees C or 0.09 Degrees F
WIDE AREA SCREENING
Spot individuals with fever in a crowd.
AUTO CAPTURE TARGET
Capture images of individuals over a set temperature.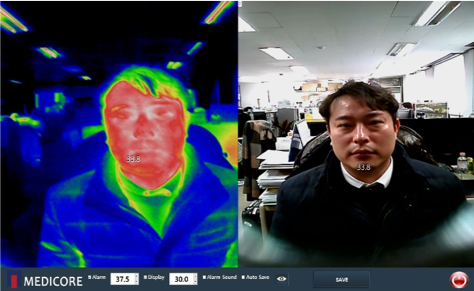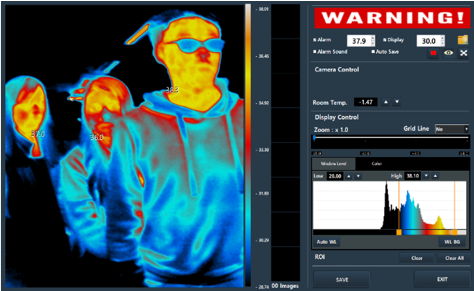 IRIS Q Features
Higher efficiency on Temperature Detection
Fast & Accurate Temperature Measurement
Automatic Warning
Alarm & Tracking
Face recognition detection function
Lower False Positive Warning Rate based on AI algorithm
Dual Camera (Infrared Thermal Camera + CCD Camera)
Face and Thermal recognition in one display
Thermal Screening System Pricing
Our Proprietary Screening System IRIS-Q:  $17,500.00.
Delivery Times
Currently we ship within 4 weeks of your order being place, due to heavy demand. (Updated March 2020) We keep this notice updated, so delivery time is normally accurate. Shipping is from Austin Texas and all shipments are sent Fedex Priority or Fedex International Priority.
Learn More About the IRIS-Q Thermal Fever Scanner at our Dedicated Website – www.iristhermalscanner.com
Medicore Medical Customer Service and Information:  210-903-9935
Or Fill in the Form Below and we will contact you.
Please let us know how we can help you.